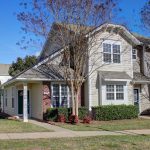 I was planning to sell my house but was not sure which Real estate agent should I contact. I shared my concerns with one of my friend and asked for his advice. He said yes I know Daniel Callahan who is the Best in industry. He also mention that I sell and purchase home through Dan. I called Dan and set up the appointment. Dan came to my home and we discussed details. Dan gave me his feedback and professional advice on how we can proceed.
Dan set up plans and we start working on. It was a new and surprising experience for me based on my previous experience with other real estate agents. Dan offered his professional advice and guided me through at every step of the process. Dan is so confident, humble and absolute professional I ever met before. I feel fortunate having Dan & Cori on my side during the process. This experience was amazing and beyond my expectations. During this entire process. I Had to sign many papers, contracts etc. Dan is using DocuSign software this is wonderful. He was sending me papers for signature via email and I signed all papers electronically and it takes less than 5 minutes for me to sign all documents. This is awesome also Dan is reading every line of the document to ensure they are accurate before I sign. I like this software very much it is safe, secure, high tech and save me lot of time. Any time I call Dan or text him he promptly answer and or replied back to me quickly even when he was busy. Dan is very courteous, humble, knowledgeable and the Best in his profession.
Less than a month my house was ready to put in the market. I still cannot believe that Dan sells my house in just 2 days with $2k more the asking price. Dan put the house in market on Monday morning. We had 11 showing in 8 hours and Tuesday morning I received a phone call from Dan that we had 2 offers to purchase the property. We accept the offer and we sign the contract on Tuesday (2nd day). After we sign the contract, Dan handled everything, whether it is inspection, appraisal and or walk through or meetings and finally Dan arranged closing of the house in less than 4 weeks.
I am falling short of words how much I apprecaite and feel happy working with Dan & Cori. If you are thinking to buy or sell the house your think and wait time is over JUST call Dan and you will be amazed.
At last but not least I would like to say that Dan is true professional and The Best in his expertise. He know his job and doing with excellence. Thank you Dan
Iftikar Qureshi – Seller of 5005 Sunset Ridge in the Villages of Avonlea